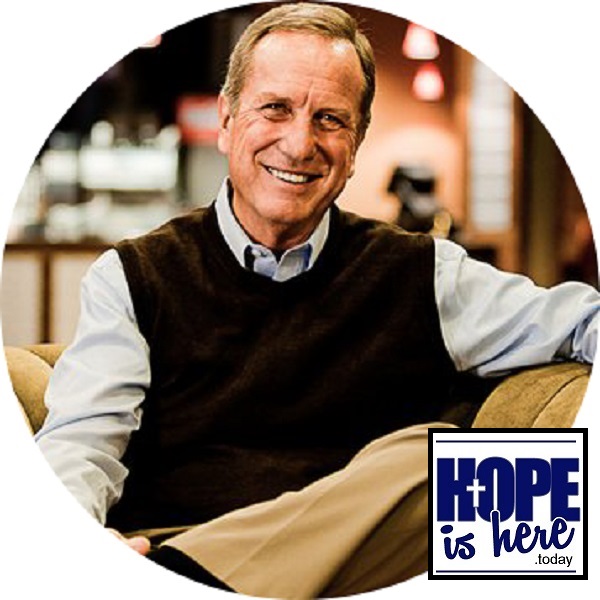 Greg continues sharing an article written by one of his heroes of the faith, Bob Russell. This former pastor of Southeast Christian Church in Louisville, Kentucky (www.BobRussell.org) entitled his article, "11 Ways to Be Joyful During this Crisis." Yesterday, Greg shared the first five. Today he shares the last six. Enjoy!
See yesterday's show for the first 5. Here are the last six:
6. Limit news-watching to 15 minutes a day.
7. Do at least one thing productive each day.
8. Do something to encourage someone else.
9. Intentionally laugh out loud several times each day.
10. Be alert to your influence on your children.
11. Remember, this trial is temporary.
Follow @BobRussellKY on Twitter and Bob Russell page on Facebook at https://www.facebook.com/BobRussellMinistries
Help Support HOPE is Here:
It's easy to help HOPE is Here.  Next time you shop on Amazon, use this link AmazonSmile or select HOPE is Here as your charity of choice.  You can also visit our Donate page on our website HERE.
Subscribe to HOPE is Here's monthly newsletter "Behind the Scenes" that updates subscribers on the difference HOPE is Here is making in our community. EIN: 83-0522555
If you prefer to mail a check/money order, please make it payable to HOPE is Here Ministries.
All donations are tax deductible.  Please mail to:
HOPE is Here Ministries
c/o Greg J. Horn
941 Gerrardi Rd.
Lexington, KY 40509
#HopeisHere #HopeisHereToday #HopeisHere.today #GregJHorn #GregHorn #HopeisHereLex #GardenofGethsemane #Matthew26 #KeepWatch #StayAwake #FeelingLetDown #BeJoyful #WaysToBeJoyful #BobRussell