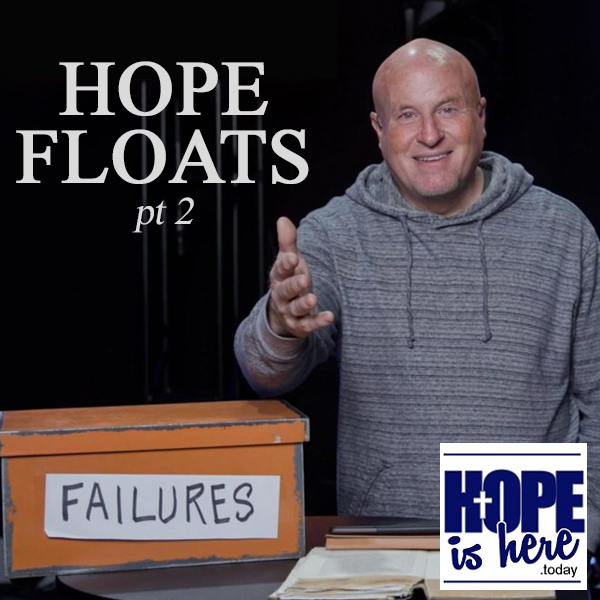 Drowning! Drowning in failure! Is that you?
Do you feel like you're drowning in your own failures? God can use our failures for His glory – there's hope! Greg shares Mike Breaux's message "Hope Floats" where Mike shares three important steps that help us resurface after drowning in failure.
Resource mentioned in today's broadcast:
  Failing Forward by John Maxwell 
Listen to our past shows with Mike Breaux:
11/5/20 - "The Glory of Heaven" 
11/6/20 - "The HOPE of Heaven"
4/23/18 - "Why HOPE is Important"
4/24/18 - "Lessons From Peter" 
Help us Bring HOPE and Encouragement to Others
Texting the word GIVE to 833-713-1591
Website https://www.hopeisheretoday.org/donate
Shopping on Amazon, select HOPE is Here as your favorite charity (EIN: 83-0522555)
Login through this link > https://smile.amazon.com/ch/83-0522555