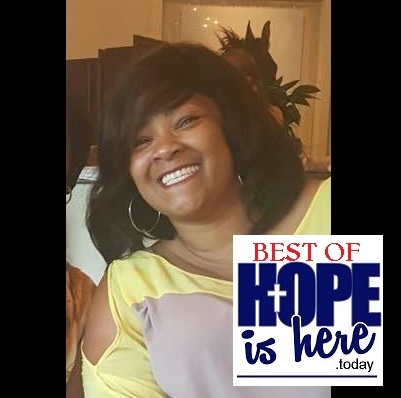 Today on the BEST of HOPE is Here, Greg continues his conversation with April Ballentine. Friday we left off with her being shot 5 times in August 2013. She has a powerful story of how she overcame Fear and, despite being paralyzed from the breast down, now works as an advocate for others of domestic violence at The Amanda Center.
The Amanda Center is a 24-hour point of contact for victims of domestic violence where they can file emergency petitions, speak to authorities and get connected with community resources. It is located on the first floor of the Fayette County District Courthouse in downtown Lexington.
You or someone you know is a victim of domestic abuse, contact April Ballentine at (859) 252-1171 or aballentine@fayettesheriff.com
This is a repeat from 9/2/2019 Episode
Help Support HOPE is Here:
It's easy to help HOPE is Here.  Next time you shop on Amazon, use this link AmazonSmile or select HOPE is Here as your charity of choice.  You can also visit our Donate page on our website HERE.
Subscribe to HOPE is Here's monthly newsletter "Behind the Scenes" that updates subscribers on the difference HOPE is Here is making in our community. EIN: 83-0522555
If you prefer to mail a check/money order, please make it payable to HOPE is Here Ministries.
All donations are tax deductible.  Please mail to:
HOPE is Here Ministries
c/o Greg J. Horn
941 Gerrardi Rd.
Lexington, KY 40509
#HopeisHere #HopeisHereToday #HopeisHere.today #GregJHorn #GregHorn #HopeisHereLex #AprilBallentine #AmandaCenter #BestofHOPEisHere