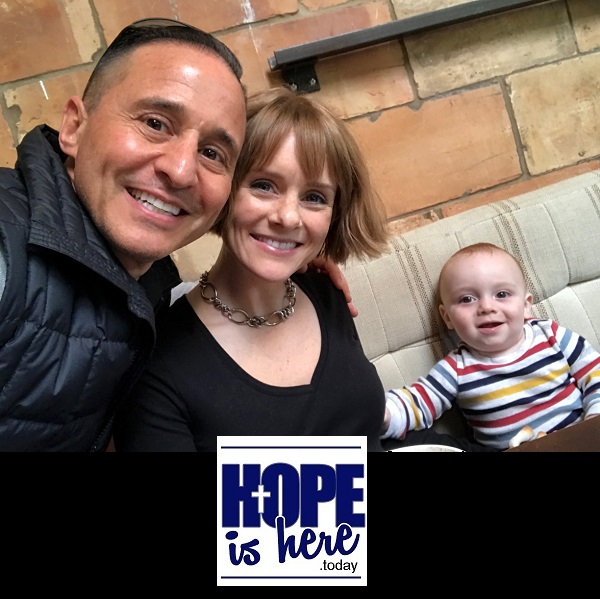 Greg wraps up his conversation with Marcelo Unterbug about his life of uncontrollable addictions and recovery. We discovered that he nearly killed a family in a traffic accident after a drug-induced seizure. Then he nearly killed his father who was trying to help him. For some reason, God was watching over him. So how did he recover and what lessons did he learn after he surrendered. He now celebrates life with his wife, Jill and his son, LuCa.
If you are suffering from addictions and would like encouragement from Marcelo, you can contact him in Dallas, Texas at (972) 489-8694 or at munterbug@gmail.com
#HopeisHere #HopeisHereToday #HopeisHere.today #GregJHorn #GregHorn #HopeisHereLex
#AA #marcelounterbug #OvercomingAddiction #GodKeptMeAlive #GetSober #Surrender #NeverGiveUp
Help Support HOPE is Here:
It's easy to help HOPE is Here.  Next time you shop on Amazon, use this link AmazonSmile or select HOPE is Here as your charity of choice.  You can also visit our Donate page on our website HERE.
Subscribe to HOPE is Here's monthly newsletter "Behind the Scenes" that updates subscribers on the difference HOPE is Here is making in our community. EIN: 83-0522555
If you prefer to mail a check/money order, please make it payable to HOPE is Here Ministries.
All donations are tax deductible.  Please mail to:
HOPE is Here Ministries
c/o Greg J. Horn
941 Gerrardi Rd.
Lexington, KY 40509